Power of Self-Worth in Relationships(Online Class)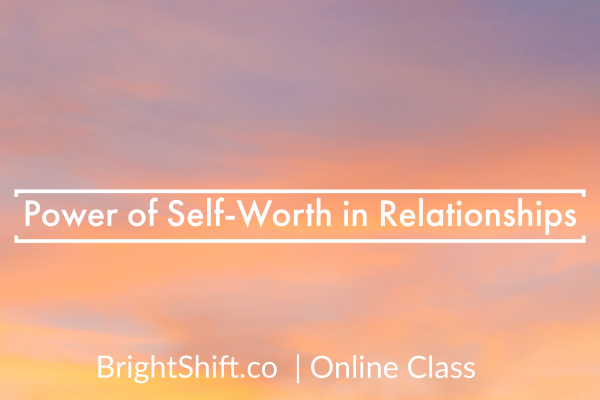 Our relationships can be the reason for our happiness and well-being or the cause of our suffering and misery. In order to have a long-lasting loving relationship,  one must have a strong,  healthy sense of "Self-Worth". In other words,  self-Worth is an elixir of success in relationships which is why we believe learning this course is so essential and necessary. 
What does this class teach you? 
This is an in-depth course in relationships that can transform your relationship with yourself and others. 
In this course you will learn:
– what a healthy relationship looks like
-how to form loving and long-lasting relationships
-attachment styles in children and adults and how they shape our relationships
– restore your own relationship with yourself
– understand the root cause of your insecurities
– feel valued and appreciated in your relationships
– be able to prioritise your needs
Who is this class for?
We  absolutely believe that anybody could benefit from attending this class; however, this class might especially be beneficial if you can relate to any of the following challenges :
-Do you feel insecure in your relationships?
-Are you always on edge?
-Do you find yourself putting your partner's needs before yours?
-Do you find it hard to be yourself around them?
-Do you feel that your partner might leave you for someone else?
-Do you find it hard to trust your partner?
-Do you tend to check your partner's phone and constantly call them when they aren't with you?
-Do you need constant reassurance from your partner?
-Do you find it hard to accept compliments?
-Do you feel you are not good enough to be loved or to find love?
-Do you feel that your negative self-image is stopping you from forming the right relationships and maintaining them? Or is it perhaps making you settle for less?
If any of the above sounds familiar, then this course is for you.
About the instructor: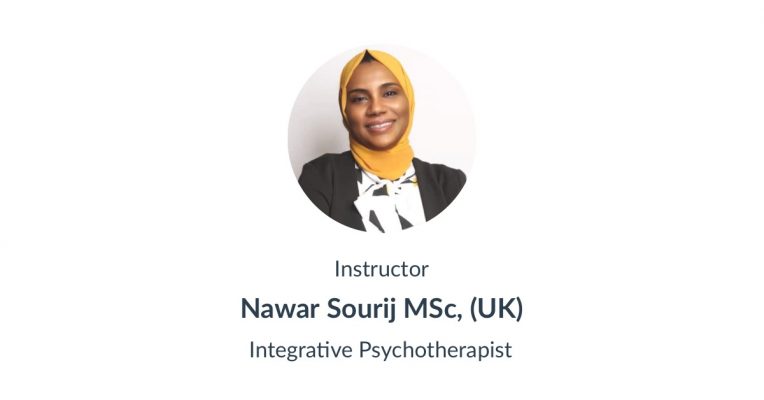 Nawar Sourij
An empathetic integrative psychotherapist with an extensive background in psychotherapy, neuroscience, NLP, Hypnosis and Time Line Therapy. 
She holds a Master's degree in "Integrative Psychotherapy" from Birmingham City university in the UK and a Bachelor's degree in neuroscience from Leeds University.
Her clients describe her as an exceptional psychotherapist whose sessions have transformed their lives. 
The combination of her deep knowledge in psychotherapy and neuroscience in addition to many years of experience in the field has enabled her to become an outstanding psychotherapist, relationship expert and speaker. 
 She has delivered multiple classes on various concepts in psychotherapy and facilitated a great number of workshops, retreats and seminars around the world.
She is familiar and has worked with a diverse group of people from all nationalities and backgrounds.
In her approach she is open- minded, scientific and compassionate. She is a licensed member of the "UK council of psychotherapy" (UKCP).
Date: Saturday15th of January 2022
Time: 2 pm to 5pm (UAE Time) please note, this is UAE timing.
Cost: US$120
Please note: once the registration is completed, you will receive the "Zoom" link of the session via the emailthat you have provided in the box below. Please make sure to check your Spam/Junk folder too. (You will receive the email in a few hours after the registration is completed.)
For questions or support, please contact: care@brightshift.co
. 
"Important Notice: please make sure to provide your correct email address in the box below to receive the Zoom link of the class. The Zoom link of the class will be sent to the email address that you provide below.Enter your email below, and press the "Buy Now" button to complete the registration process.
Refund policy: no refunds, unless Bright Shift L.L.C cancels the event.