Do I Need Therapy? (Recorded Workshop)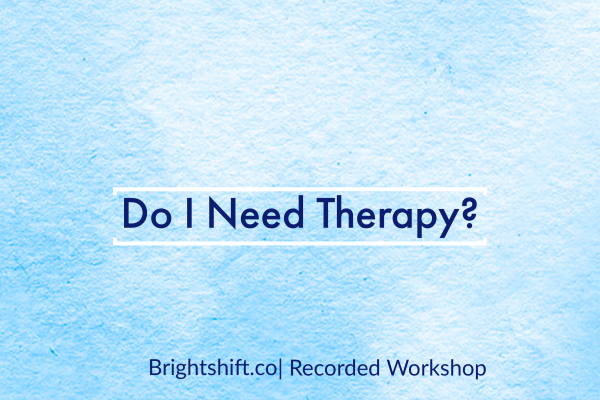 Do I need therapy? A question that we may have asked ourselves many times before.
This course is designed to help you finally determine whether you need therapy or not. It will also help you select the right therapist based on your unique needs.

In this lecture, you will learn:
– How do you know if you need therapy? (signs and symptoms)
– The major psychotherapy approaches offered (including the benefits and limitations for each approach)
– How to look for a therapist?
– The difference between counseling and psychotherapy
– The stages of therapy from the consultation to the end
-What kind of problems can therapy help me resolve?
-How can I choose the right therapist for myself?
-And How many sessions will I need?

Therapy can be life-changing, but in order for it to be effective, it needs to be done with the right therapist and with the right tools tailored to your unique needs.
Therapy is also an investment which is both emotional and financial.
You need to have the sufficient knowledge to make the right choice. This lecture can save you time, money, energy and disappointment.  It will clear most of your confusions about therapy.
Moreover, it will help you discover the endless benefits that you can receive from seeing a therapist.
This workshop is recoded, and is available for purchase in the video format. Once you click to pay, there is a form that asks for your email, after the payment is completed, you will receive a password and a link in your email to watch this recorded workshop.
About the instructor: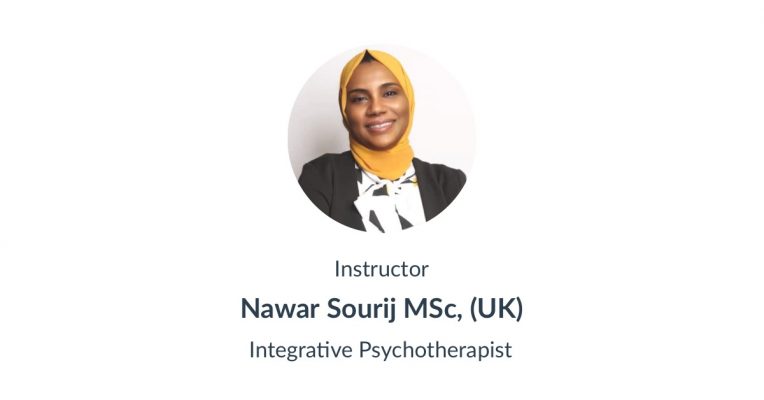 Nawar Sourij
An empathetic integrative psychotherapist with an extensive background in psychotherapy, Trauma therapy, neuroscience, NLP, Hypnosis and Time Line Therapy. 
She holds a Master's degree in "Integrative Psychotherapy" from Birmingham City university in the UK and a Bachelor's degree in neuroscience from Leeds University.
Her clients describe her as an exceptional psychotherapist whose sessions have transformed their lives. 
The combination of her deep knowledge in psychotherapy and neuroscience in addition to many years of experience in the field has enabled her to become an outstanding psychotherapist, relationship expert, trauma therapist and speaker. 
 She has delivered multiple classes on various concepts in psychotherapy and facilitated a great number of workshops, retreats and seminars around the world.
She is familiar and has worked with a diverse group of people from all nationalities and backgrounds.
In her approach she is open-minded, scientific and compassionate. She is a licensed member of the "UK council of psychotherapy" (UKCP).
Workshop Format: Recorded Video
Duration: 1 Hour
Cost: AED 239
Please note: once the registration is completed, you will automatically receive the link to watch the video of this recorded workshop via the email that you have provided in the payment form. Please make sure to check your Spam/Junk folder too. The password to watch the video is mentioned in the email.
Disclaimer : " Psychology workshops are not a replacement for therapy, nor do they promise an over-night change.
However, they are deeply effective and can expand your understanding of different topics and provide you with techniques to improve your life and your relationships."
For questions or support, please contact: care@brightshift.co