Healing Dysfunctional & Toxic Relationships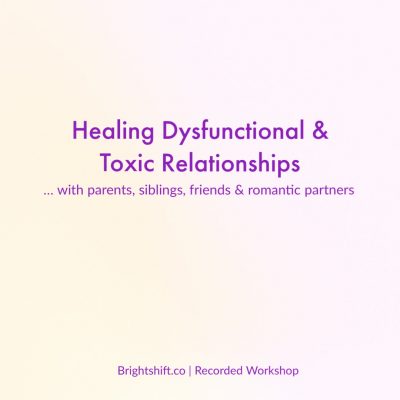 Course Overview
This is a 4-hour interactive workshop taught by Nawar Sourij-an Integrative psychotherapist, relationship expert and trauma therapist.
Throughout the lecture, a group of women ( the workshop participants ) have also shared their stories, vulnerabilities and experiences in regard to their relationships. Since participants will get the chance to hear these stories, they will be developing a deeper understanding of various topics of this lecture.
This course explores trauma and how it manifests in our relationships. Toxic relationships with partners, family members, friends, and all those around us can have a massive negative impact on our lives.
You may be experiencing a range of emotions like intense sadness, depression, feelings of unsafety, doubtfulness, low self-esteem, and crippling anxieties about forming future relationships.
This course is designed to help those who want to heal themselves as well as the destructive and dysfunctional relationships in their life.
What To Expect
You will learn how to explore and recognise the different kinds of dysfunctional patterns in relationship
You will learn about the psychology of toxic relationships and realise how you got there
You will begin to recognise and understand toxic relationship signs and how to heal the symptoms of relational trauma
You will learn how to regain yourself after a toxic relationship and connect with your inner strength – restoring resilience in your mind and body
You will learn how to develop a set of boundaries and sustain them
How to self-care
frequently asked questions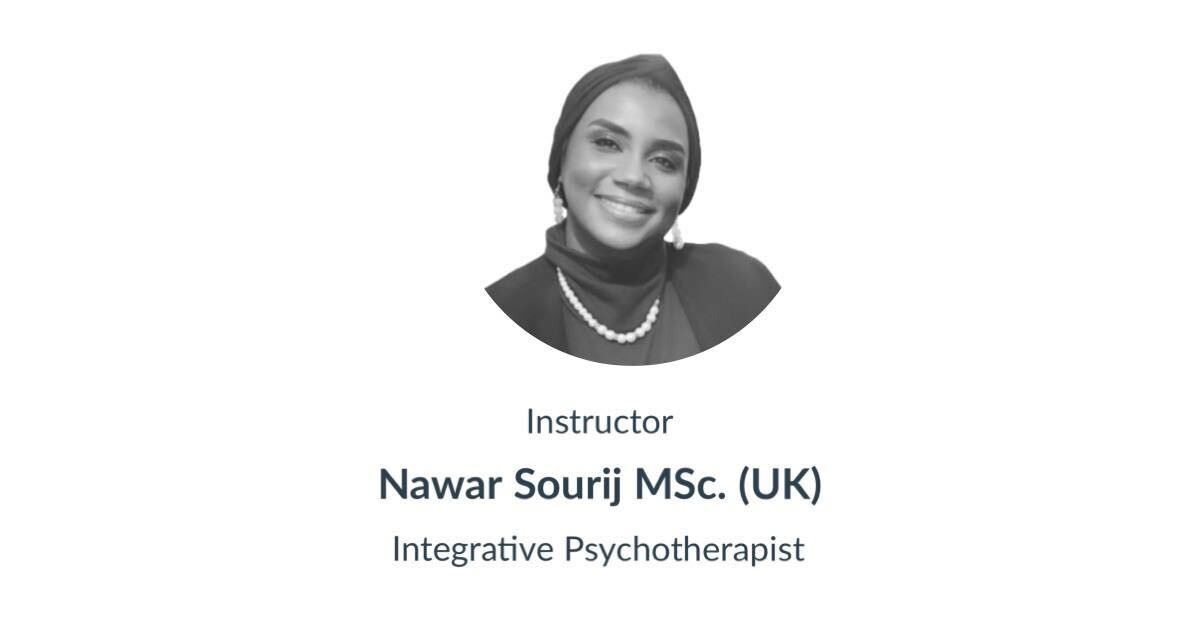 "In this course, I will be sharing my personal experiences, giving you an insight into my own healing journey. Combining this with my extensive knowledge of integrative psychotherapy and background in neuroscience, I've created this course to help you transform the relationships in your life."
-Nawar Sourij
An empathetic integrative psychotherapist with an extensive background in psychotherapy, Trauma therapy, neuroscience, NLP, Hypnosis and Time Line Therapy. 
Nawar Sourij holds a Master's degree in "Integrative Psychotherapy" from Birmingham City university in the UK and a Bachelor's degree in neuroscience from Leeds University.
Her clients describe her as an exceptional psychotherapist whose sessions have transformed their lives. 
The combination of her deep knowledge in psychotherapy and neuroscience in addition to many years of experience in the field has enabled her to become an outstanding psychotherapist, relationship expert, trauma therapist and speaker. 
 
She has delivered multiple classes on various concepts in psychotherapy and facilitated a great number of workshops, retreats and seminars around the world.
She is familiar and has worked with a diverse group of people from all nationalities and backgrounds.
In her approach she is open-minded, scientific and compassionate. She is a licensed member of the "UK council of psychotherapy" (UKCP).
Workshop Format: Recorded Workshop (Video Course)
Duration: 4 Hours
Cost: AED 380
Please note: Once the registration is completed, you will receive a confirmation email with the link and password to watch this video course. Please check your Spam/Junk folder too. 
Disclaimer : " Psychology workshops are not a replacement for therapy, nor do they promise an over-night change.
However, they are deeply effective and can expand your understanding of different topics and provide you with techniques to improve your life and your relationships."
For questions or support, please contact: care@brightshift.co
---
Healing Toxic Relationships