Everything is Energy ( Lecture & Meditation )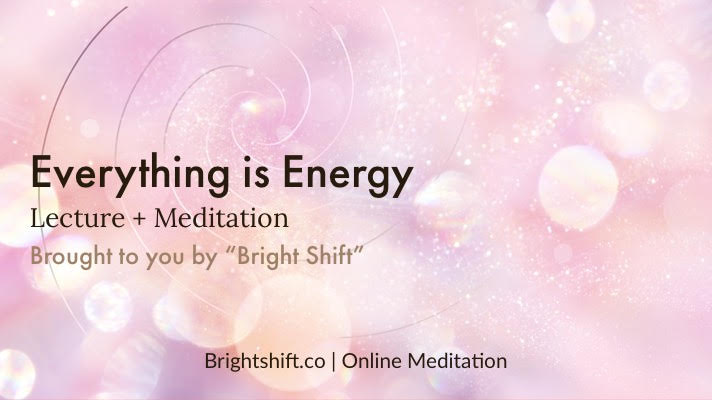 You must have heard of the saying "Everything is Energy", right?
If everything is energy, can we change our lives through developing an understanding of energy and how to work with it?
Moreover, if everything is energy, then perhaps we are also able to change our thoughts and emotions through the science of energy as well.
Join us on Saturday 29th of January to discuss the deep meaning behind this concept and learn to look at life from the point of view of energy.
In this session, we will discuss:
-What is energy?
-The energy dimensions of emotions and thoughts
-How does energy affect our emotions?
-How does the energy of our environment affect our emotions?
-Become familiar with the psychological functions of your chakras
-What  can your thoughts and emotions do to your energy body?
-Spirituality and its impact on our mental and physical health ( from the energy point of view)
-Learn a beautiful and powerful meditation technique and how to use it to change your life
This session welcomes those individuals who are open-minded/ interested to gain an authentic knowledge about alternative and complementary options of healing.
The session will start with a lecture and will lead to a deep meditation practice. The meditation offered on "Bright Shift" is a guided meditation as you will be guided step-by-step.
The first part of the session will include the lecture and the last part will include the meditation practice ( We will also have a few brief breaks ).
 About the instructor: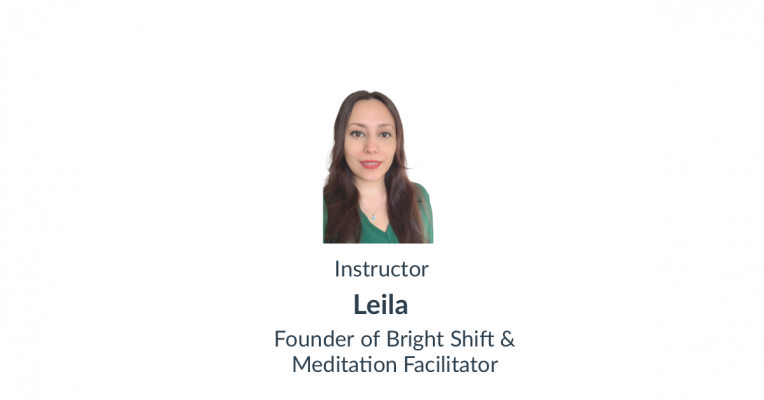 Leila is the founder of Bright Shift, She is passionate about making different healing modalities more accessible and tangible. She is a regular meditation practitioner who has been eagerly learning about meditation and healing.
Leila has been teaching others how to meditate for years. She is aiming to introduce meditation and its healing impact to all those who are looking to improve different aspects of their lives. 
In her sessions, she discusses the scientific and lesser-known benefits of meditation and encourages her attendees to integrate meditation into their daily lives.
Leila refers to meditation as one of the most powerful tools that we can use to unlock the inner power within us.
Her sessions offer a deep insight into how meditation can help us become who we are meant to be.
Date: Saturday 29th of January 2022
Time: 10:30 am to 1:00 pm (UAE Time) please note, this is UAE timing.
Cost: US$30
Please note: once the registration is completed, you will receive the "Zoom" link of the session via the email  that you have provided in the box below. Please make sure to check your Spam/Junk folder too. (You will receive the email in a few hours after the registration is completed.)
For questions or support, please contact: care@brightshift.co
"Important Notice: please make sure to provide your correct email address in the box above to receive the Zoom link of the class. The Zoom link of the class will be sent to the email address that you have provided above. Enter your email in the above box, and press the "Buy Now" button to complete the registration process.